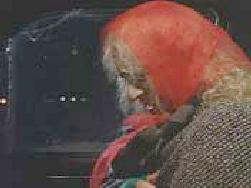 The Healing Lodge
Aging — Views From A Man and A Woman
The Man
Does life begin at 30? 40? at any age? Probably stages of life, phases of life. It is an on-going process...beginning in the mists...ending probably never. In my personal experience a decade is of little importance.
In my thirties I was a kid. Avoiding responsibilities... entanglements...drunk for many years...two broken marriages. But I must admit I had a helluva lot of fun. Even the heartbreaks were a game...and easily drowned in scotch...just running against the wind (thanks, Bob Seger). In spite of the fog, I gained in intellectual knowledge. Things not connected with until much later. Still, no regrets. I would have said at the time that life did indeed begin at thirty.
My forties were spent reclaiming myself from alcohol and living with an alcoholic and emotionaly damaged wife who degraded my self-image to the point where I had none. So, did life begin at forty? Maybe in some ways it did. I was finally able to get into recovery and got my first glimpse of wisdom. Regrets? Not really. It is my tonali (life-path). We cannot really regret anything; it is useless to do so.
And, now (feeling like an elder here for no one has mentioned the fifties yet) almost half-way through my fifties...my friends encouraged (literally, for they gave me the courage) me to leave the suicidal situation with my wife. I left her with love and understanding but with the realization that I could not descend into madness with her. At first I was frightened. Starting over again...this time much older...seemed impossible. I wondered if I could manage it. Starting over? No, we cannot ever start over. And we should not. Life is a lineal march. There is no going back; that would break the cadence of the march.
So, does life begin in our fifties? Maybe so in some ways. I have a wonderful ladylove, young but so wise...my friends here and here... my profession...not remunerative but satisfying in other ways...the beginnings of wisdom...the beginnings of realization of a mission... the beginnings of humility...restoration of self-image...reclaimation of the lost inner child...freedom to feel, to soar with eagles but never forget the wisdom of the mouse.
When did life begin for me? When I learned to never fear the dawn. It began this morning, many mornings recent and far in time, and it will begin again tomorrow. Today is the beginning of my life. Yesterday is dead...we only carry the lessons forward...tomorrow is unknown...but, oh, so exciting.
The Woman
In my 20s, I was busy having babies...I don't really remember much about my 20s except having a very large belly and a gaggle of kids. My last child was born on my 30th birthday.
My 30s were an age of major upheavals and changes in my life...divorces, college, old religion discarding and rediscovering my current path of paganism, experience with substance abuse and discarding of these habits, severing my recycling path of abuse victimization, and complete severence of old ways and places...locale and mental. I also became a grandmother in my late 30s.
My 40s are forming new stabilities...physical, financial, spiritual and emotional. I am also beginning to experience my initiation into cronedom and all of the physical manifestations associated with it. I am 45 years old today...I was born on Friday the 13th...and I am celebrating my middle age on friday the 13th...an exciting prospect for me!! I also want to say Happy Birthday to my youngest son, Ryan, as he turns 15 today. I haven't seen him in eleven years since my first divorce, but he is still very dear and close to my heart.
I look forward to whatever chronological age I will be. Each has their attributes and drawbacks.
| | | |
| --- | --- | --- |
| Innerspace Main Page | | |