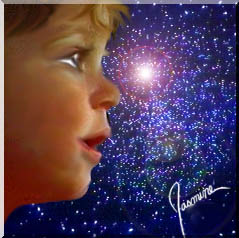 The Healing Lodge
An Empath's Story — A Man's Experience
I will try to tell the story of my talent (empathy), not to boast because there is nothing to boast about, but to show how something really useful can come from a "gift" you really don't like.
Even as a baby I panicked as soon as someone with bad intentions approached me, or when someone with bad feelings or was anxious touched me or stood beside me. Thankfully, I had very loving parents who counterbalanced this a bit so that my childhood was not too miserable. I could never stay amidst a crowd (no movies, no concerts, no sports events, no parties etc.) It was something I thoroughly learned to hate.
I didn't even realize this was a special gift. I thought, in fact, that I was just more sensible than other people, that there was something wrong with me. Sometimes when I asked someone why he/she felt the way he/she did, there was a mild sense of wonder.
This led me to study psychology, more to examine and help myself than to help others. I realized during the studies that I would get much too involved to really help sick patients, so I let that be. There was no way I could counsel a mentally sick person since I absorbed and felt their feelings. I even married a girl who was cold inside just for the mental peace it gave me.
I lived a normal life as journalist and later application teacher, programmer. My marriage broke up, and all those feelings inside me made me very ill. I was diagnosed with terminal brain cancer and was bound to die. It was only then that I realized what the denial of my talent had brought about. I looked for someone to help me as I felt it my time hadn't come yet. I learned to know people who knew; who were aware; who were gifted. They just came to me, they were sent. I recognized them and listened.
I learned that I could accept my gift as an empath and as a healer. I learned to use that gift consciously and most of all, I learned I could heal myself. I am absolutely healthy again. I am cancer free. I try to use that gift now to help other people and spread forth the love and the new life I have received.
It is a matter of accepting your gifts. Who to choose as a teacher? Do not choose people who show off their talents or their knowledge. Usually, they are just hollow. Once you have accepted those gifts that you DO have, the right teachers will show up. There is no such thing as a coincidence.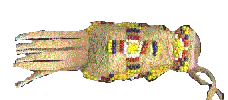 | | | |
| --- | --- | --- |
| Innerspace Main Page | | |